Go back
About VDX.tv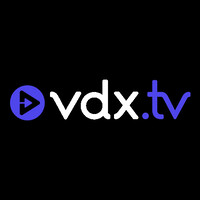 Contact: +61 2 9174 5257

Email: info@37talent.com.au
VDX-TV​
VDX.tv is a global, TV/video advertising technology company that helps brands magnify the magic of their TV ads by connecting the TV with a household member's personal devices and allowing consumers to interact with their TV ads on their phones and other devices. Our solutions are specifically designed to address the unique challenges in each industry vertical. Our mid-funnel video solution helps magnify a brand in the minds of their most valuable prospects - deepening the connection through attention, relevancy, interactivity and frequency; moving them from awareness to consideration; and tipping outcomes in a brand's favor. As a certified minority business enterprise, we appreciate that diverse perspectives generate the most creative and effective solutions for connecting with diverse audiences. VDX.tv is a division of Exponential Interactive, Inc. Learn more at www.vdx.tv
Company Information:
Industry: Advertising Services

Company size: 201-500 employees374 on LinkedIn. Includes members with current employer listed as VDX.tv, including part-time roles.

Headquarters: Emeryville, California
Find out more:
Want to know what it's like to work for VdX.tv ? Call one of our consultants today on +61 2 9174 5257 or drop us a message via email.
​
​
​