Go back
About This is Flow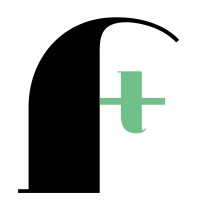 Contact: +61 2 9174 5257

Email: info@37talent.com.au
This is Flow​
An award-winning full service media agency known for +IMPACT. These are not just feel good words, it's an identity fully backed up by our powerful IMPACT PLANNING PROCESS, plus six core pillars on how we drive positive impact right through to your business (People, process, product, clients, consumers and the community). Our approach combines SCIENCE (the tech and data stuff), ART (the human stuff) and VALUE (the business changing stuff). With a team of crazy passionate media and creative experts, and an incredible mix of clients we change consumer behaviour and grow business! WE ARE THE +IMPACT AGENCY.
Company Information:
Industry: Advertising Services

Company size: 11-50 employees 17 on LinkedIn. Includes members with current employer listed as This Is Flow, including part-time roles.

Headquarters: Sydney, NSW

Founded: 2013

Specialties: Video Production, Media Planning and Buying, Graphic Design, Writing, Digital Advertising, Data Science, and Strategy and Insight.
Find out more:
Want to know what it's like to work for This is Flow? Call one of our consultants today on +61 2 9174 5257 or drop us a message via email.