Go back
About The Guardian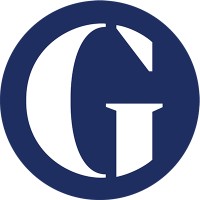 Contact: +61 2 9174 5257

Email: info@37talent.com.au
​​Guardian News & Media
Guardian News & Media (GNM) publishes theguardian.com, one of the world's leading English-language newspaper websites. It also has a presence in the US and Australia as Guardian US and Guardian Australia. Traffic from outside of the UK now represents around two-thirds of the Guardian's total digital audience. In the UK, GNM publishes the Guardian newspaper six days a week, first published in 1821, and the world's oldest Sunday newspaper, The Observer. The Guardian is renowned for its agenda-setting journalism including, most recently the Cambridge Analytica, Paradise and Panama Papers investigations as well as the Pulitzer Prize and Emmy-winning NSA revelations.
Company Information:
IndustryBook and Periodical Publishing

Company size: 1,001-5,000 employees 2,270 on LinkedIn. Includes members with current employer listed as The Guardian, including part-time roles.

Specialties: Open Journalism, Digital Innovation, Branded Content, Media Advertising, and Publishing
FIND OUT MORE:
Want to know what it's like to work for Guardian News Media ? Call one of our consultants today on +61 2 9174 5257 or drop us a message via email.