Go back
About StackAdapt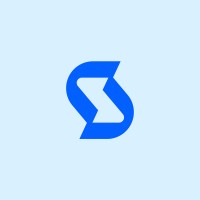 Contact: +61 2 9174 5257

Email: info@37talent.com.au
​StackAdapt
StackAdapt is a self-serve advertising platform that specialises in multi-channel solutions including native, display, video, connected TV and audio ads. StackAdapt's state-of-the-art platform is where some of the most progressive work in machine learning meets cutting-edge user experience. StackAdapt is designed around the three core pillars of programmatic—planning, executing and analysing. StackAdapt is ranked as the number 1 DSP on G2. For six consecutive years, StackAdapt has been recognised as a high performer and the highest-ranking DSP in customer satisfaction by G2, and also placed on the Top 100 Software Products list and the Highest Satisfaction list for 2020 and 2021. StackAdapt has been named one of the 2022 Ad Age Best Places to Work and was ranked top 5 out of thousands of applicants.
COMPANY INFORMATION:
Industry Technology, Information and Internet

Company size 501-1,000 employees 867 on LinkedInIncludes members with current employer listed as StackAdapt, including part-time roles.

Headquarters Toronto, ON

Founded 2014

Specialties Content amplification, Content Distribution, Advertising, Native Ads, Display Ads, Mobile Ads, Audio Ads, Connected TV Ads, Programmatic Advertising, and Demand-side Platform
FIND OUT MORE:
Want to know what it's like to work for StackAdapt? Call one of our consultants today on +61 2 9174 5257 or drop us a message via email.
​
​