Go back
About Quantcast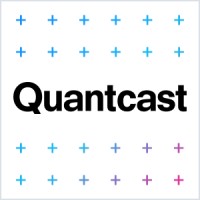 Contact: +61 2 9174 5257

Email: info@37talent.com.au
​Quantcast
​Quantcast is an advertising technology company and the creator of an innovative intelligent audience platform that empowers brands, agencies and publishers to know and grow their audiences online. The Quantcast Platform, powered by Ara™, a patented AI and machine learning engine, delivers automated insights, marketing performance, and results at scale to drive business growth. Our solutions are leveling the playing field for our customers when it comes to effectively reaching audiences online and helping them power a thriving free and open internet for everyone. Headquartered in San Francisco, Quantcast has been serving customers around the world since 2006.
COMPANY INFORMATION:
Industry: Advertising Services, Information Technology

501-1,000 employees 659 on LinkedIn. Includes members with current employer listed as Quantcast, including part-time roles

Headquarters: San Francisco, CA

Founded: 2006

Display Advertising, Internet, Measurement, Software Development, Programmatic, and Digital
FIND OUT MORE:
Want to know what it's like to work for Quantcast? Call one of our consultants today on+61 2 9174 5257 or drop us a message via email.