Go back
About MiQ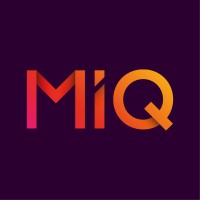 Contact: +61 2 9174 5257

Email: info@37talent.com.au
​MiQ
​We're MiQ, a programmatic media partner for marketers and agencies. Our better connected approach to programmatic advertising means we can connect data, discover insights and activate them in high-performance campaigns to deliver real business outcomes for our clients in an increasingly divided world. Making the most of your data is complex. You need to connect all your first party data, enhance it with the right second and third party data, analyse it with data science technology and resources, then use the insights you gather to build creatives with the right messages and target them to the right audiences with expert programmatic trading. We connect the right people, industry partnerships, and technology in a complete programmatic stack so we can solve your precise business challenges by maximising the value of your data.
COMPANY INFORMATION:
Industry: Advertising Services

Company size: 501-1,000 employees 1,117 on LinkedIn

Includes members with current employer listed as MiQ, including part-time roles.

Headquarters: New York, New York

Founded: 2010

Specialties: Enterprise Analytics, Technology platform, Programmatic, Brand Solutions, Performance Solutions, Media Analytics, Omni-channel, Marketing, Advertising, Data Science, and Analytics.
FIND OUT MORE:
Want to know what it's like to work for MiQ? Call one of our consultants today on +61 2 9174 5257 or drop us a message via email.