Go back
About Mindbox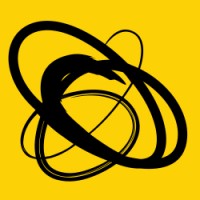 Contact: +61 2 9174 5257

Email: info@37talent.com.au
Mindbox
Mindbox is a specialist digital marketing & media consultancy with a unique and uncommon offering. At our core we believe in the power of engagement through technology and thinking. We think engagement ultimately generates action, therefore we exist to help build engaging brands. So why is our offering uncommon? From our establishment in 2000, we made a conscious decision to specialise and create a reputation as one of the original online firms in Australia. We believe digital requires specialisation to not only keep up but stay ahead of the constant changing landscape. During the past 21 years we have focused on fine tuning our core strengths – Search, Online Advertising, Mobile, Social & Behavioural marketing.
Current clients include HCF, DHL, Zip Business, Teachers Health, X15, Vonto & NSW Department Of Industry.
​
COMPANY INFORMATION:
Industry: Advertising Services

Company size: 11-50 employees 16 on LinkedIn. Includes members with current employer listed as Mindbox, including part-time roles.

Headquarters: Sydney, NSW
​
Founded: 2000

Specialties: Online Advertising, Search, SEM, SEO, Media buying, DSP, Mobile, Programatic Buying, DSP, and DMP
​
FIND OUT MORE:
Want to know what it's like to work for Mindbox? Call one of our consultants today on +61 2 9174 5257or drop us a message via email.
​