Go back
About Endeavour Group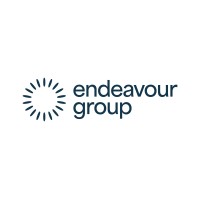 Contact: +61 2 9174 5257

Email: info@37talent.com.au
Endeavour Group
​At Endeavour Group we exist to bring people together in better, more enjoyable, and more meaningful ways. Because we believe that social communities are thriving communities, built through great experiences and positive, memorable moments. United behind a common purpose of 'Creating a more sociable future together', we are a 28,000+ strong team with more than 1600 stores and 330 hotels nationally, including leading brands such as Dan Murphy's, BWS and ALH Hotels. Our portfolio of complementary brands and businesses allows us to curate our brand propositions to meet customer needs. Each of our businesses has its own distinct value proposition, built through shared capabilities in format, range, digital, data and analytics that form the foundations of Endeavour Group's market leadership in retail drinks and hospitality.
Company Information:
Industry: Retail

Company size: 10,001+ employees 5,594 on LinkedIn Includes members with current employer listed as Endeavour Group, including part-time roles.

Headquarters: Sydney, Surry Hills

Founded: 2020
Find out more:
Want to know what it's like to work for Endeavour Group? Call one of our consultants today on +61 2 9174 5257 or drop us a message via email.